Soundproofing wallpaper immediately helps you improve the acoustics in your home, so that you can enjoy a comfortable space again.
A soundproofing wallpaper has a sound-absorbing effect, so that fewer sounds bounce back into the room. Sounds get absorbed into the soft material, due to its thickness of 6 mm. As a result, reverberation disappears and the room feels warm and comfortable.

Easewall soundproofing wallpaper is a sustainable product made from 100% recycled acoustic felt. A unique self-adhesive layer has been added to the back, making installation easy. There are multiple designs in four collections available to match your taste. Delivery from stock.
Ordering soundproofing walpaper at Easewall.com is easy. We have a wide range of designs and colors on stock. We offer 4 collections with a total of almost 20 designs. Find a design that compliments your interior.
Not ready to order yet? We offer samples for all of our acoustic products. Samples are the best way to get a good impression. This way you can see, feel and try out different designs at home. So that you know for sure what the right choice is, to make the most of your home. You can find our samples here.
Soundproofing wallpaper from Easewall.com
Do you want to improve the acoustics in your home? Acoustic wallpaper is the best choice for you if you are looking for a solution that blends seamlessly into your interior and at the same time significantly improves the acoustics.
Transform your bare walls into acoustic walls. You won't even notice that you added an acoustic product. Make the annoying reverberation in your house disappear without taking away from your personal style.
In addition to great acoustics, the wallpaper can also create a good atmosphere. The space feels warmer, and you can comfortably talk to each other again.
Difference between soundproofing wallpaper and acoustic wallpaper
Soundproofing wallpaper is known under different names, such as: acoustic wallpaper, sound-absorbing wallpaper, and sound dampening wallpaper.
Actually, soundproofing wallpaper is not a correct term, because it suggests that the wallpaper has a soundproofing effect and can therefore reduce sound transmission from one room to another. A wallpaper can never solve this problem. In this context, soundproofing wallpaper means acoustic wallpaper.
Reverberation within the room
When you experience reverberation or echo within a room, you need sound-absorbing products. Acoustic wallpaper is a strong sound absorber and will help you improve the acoustics of your room.
Sound transfer between rooms
If you hear sounds coming from adjacent rooms, you need a sound insulation product. Acoustic wallpaper will not help solve this problem.
How can I apply soundproofing wallpaper
Soundproofing wallpaper from Easewall has a self-adhesive backing layer, so that the wall does not need to be pre-treated. You can easily stick the product on the wall yourself, or have it installed if you prefer.

Advantage: because you can apply the soundproofing wallpaper directly to any wall, you even save on the costs of plastering a wall. It can be taken directly on a ''wallpaper-ready wall''.
FAQ
Why buy soundproofing wallpaper?

Soundproofing wallpaper is an innovative wallpaper specially designed to absorb sound. It helps to make the acoustics in the house pleasant again, so that you can enjoy warm sounds.
How can I order a soundproofing wallpaper?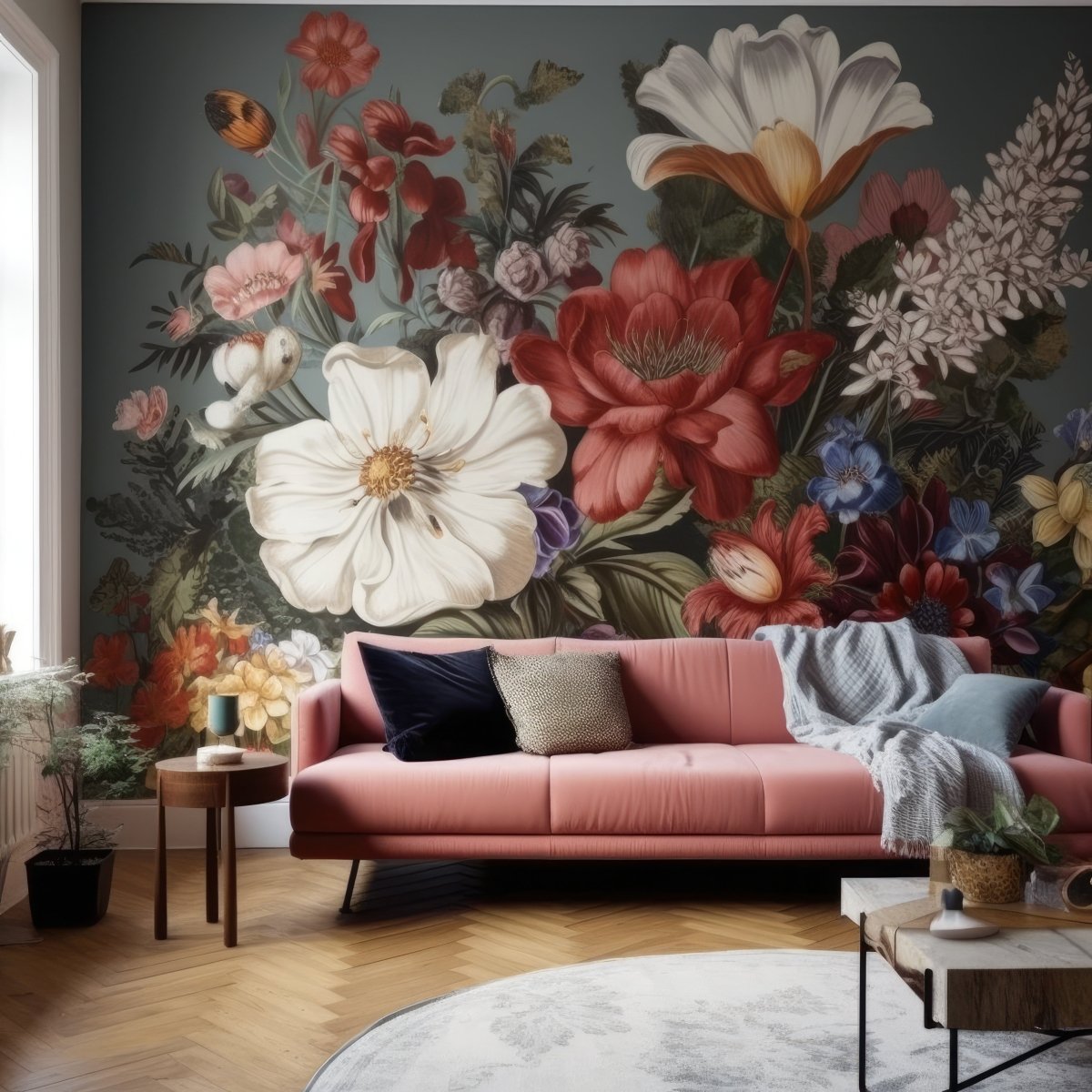 Seamless acoustic wallpaper
Looking for the perfectly smooth finish? Acoustic wallpaper is now also available as a seamless product.
Easewall has developed an innovative, patented, seamless sound-absorbing acoustic wallpaper. With a thickness of 8mm, it helps you to improve the acoustics even better.
It is available in both RAL colors and custom designs.
Discover seamless acoustic wallpaper