Regular price
$175.00 USD
Regular price
Sale price
$175.00 USD
Unit price
per
Sale
Sold out
Highly effective sound-absorber, 4x more effective at improving acoustics.

5 year guarantee.

Valued with a 4.9/5 stars Trustpilot rating.

Not satisfied? Return within 30 days.


Sound absorbing panels that integrate into any interior and noticeably improve your home acoustics.

Dimensions
2,4 m x 0,6 m (1,44 m2)
21 mm thick high-density acoustic felt
Unique sloped slat design
Minimum order quantity: 2 panels
View full details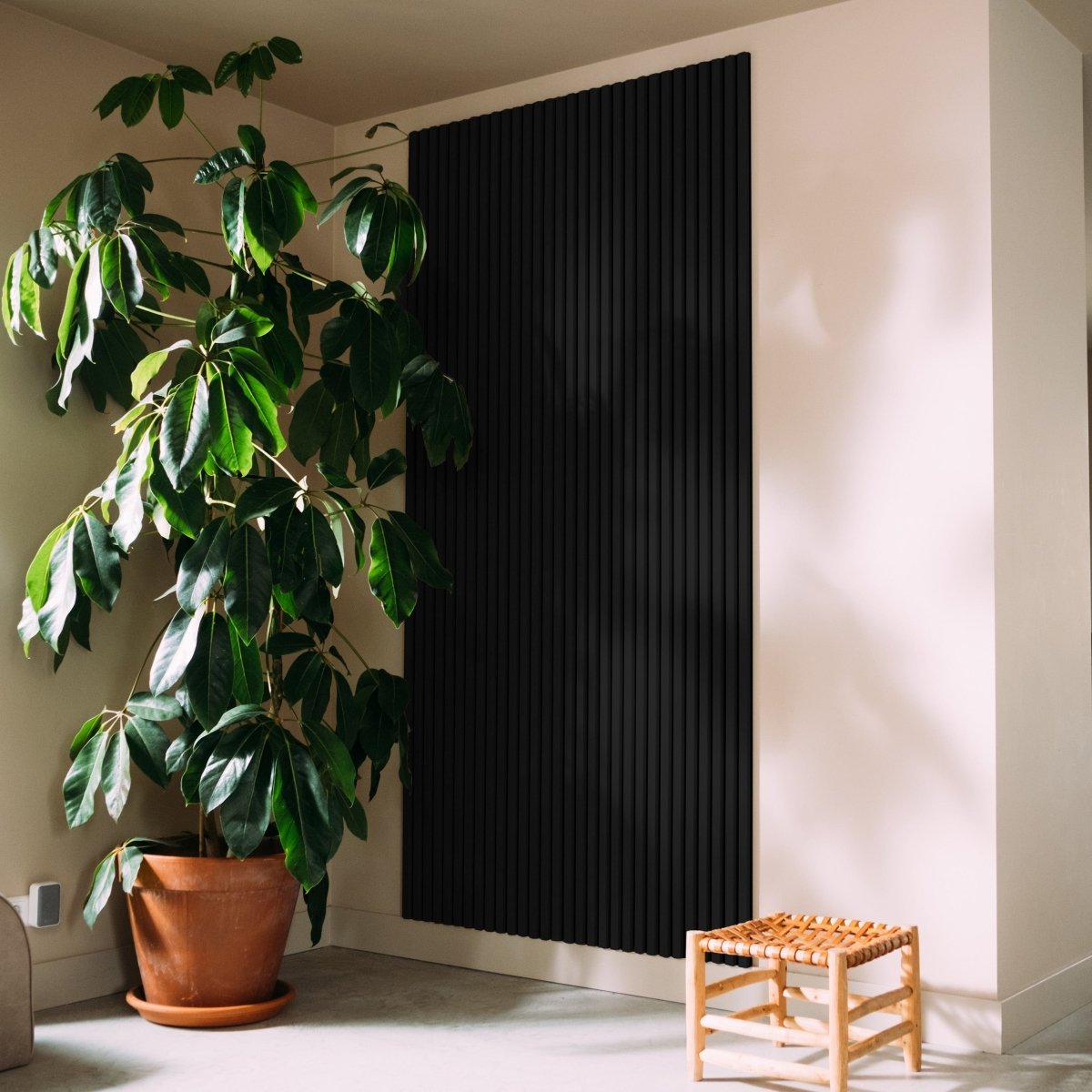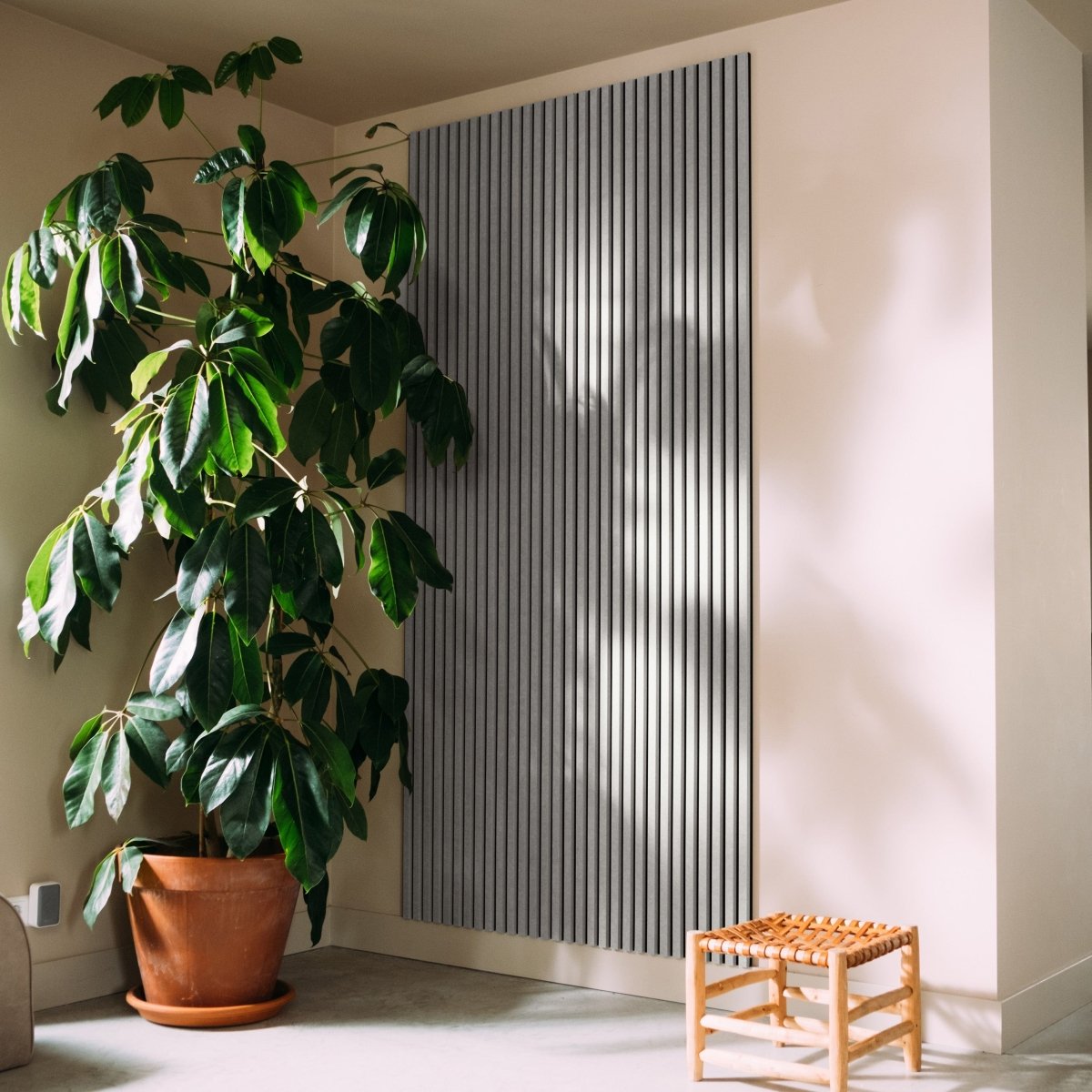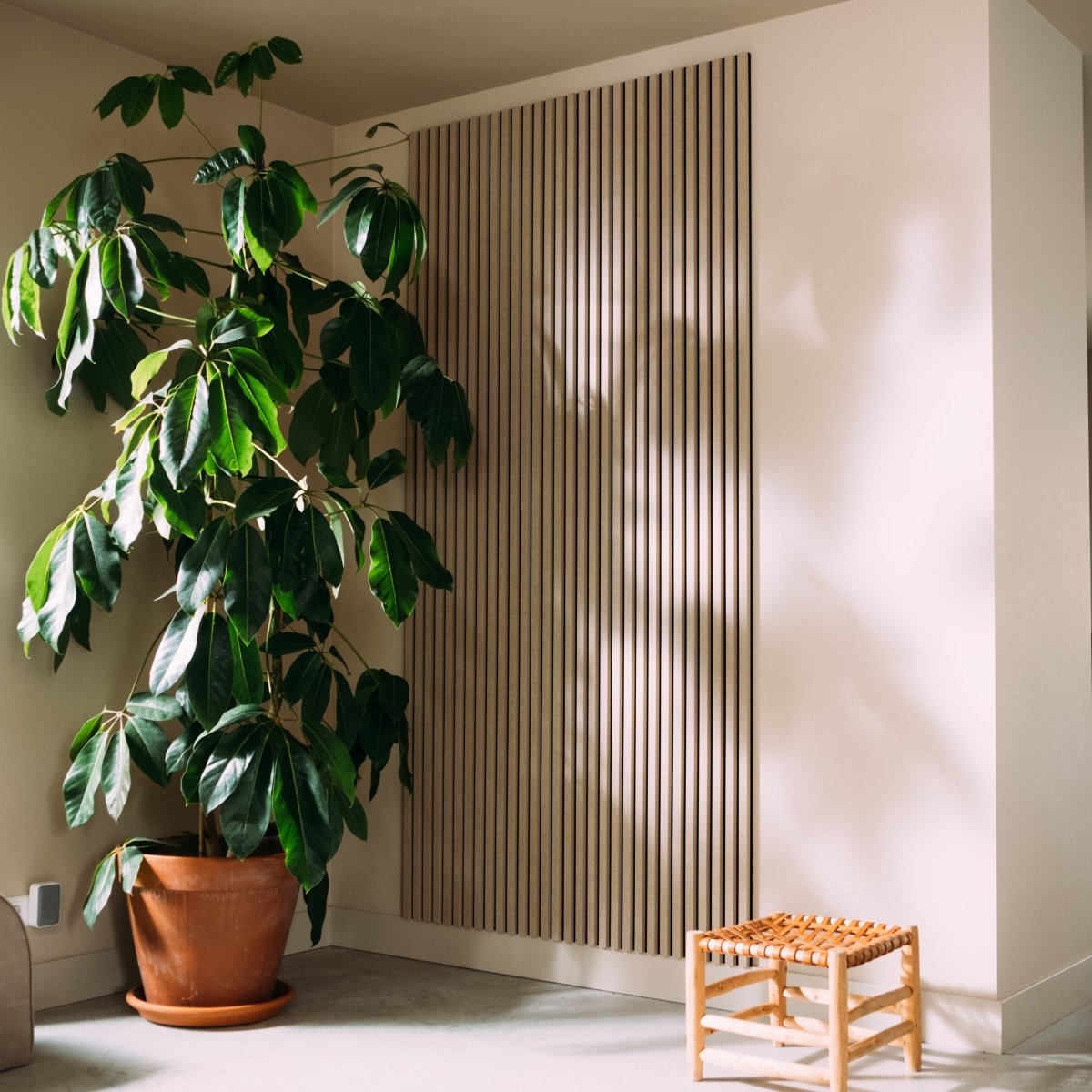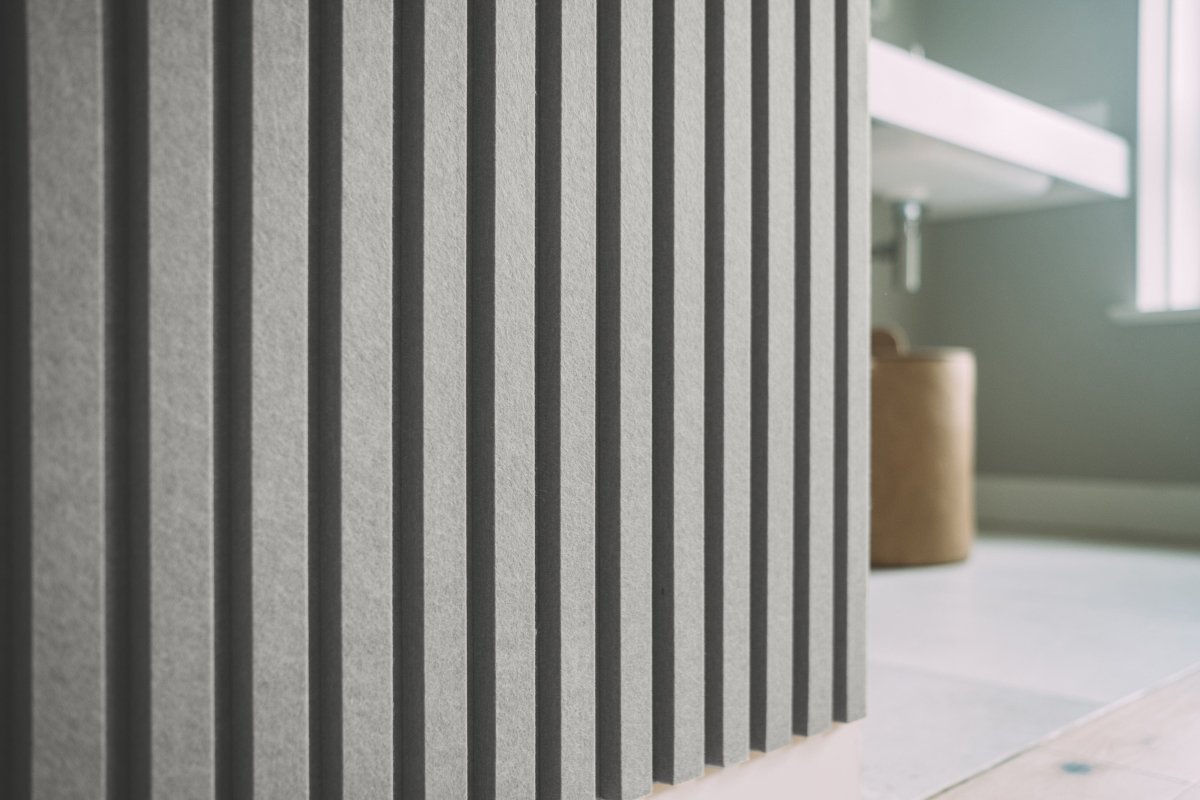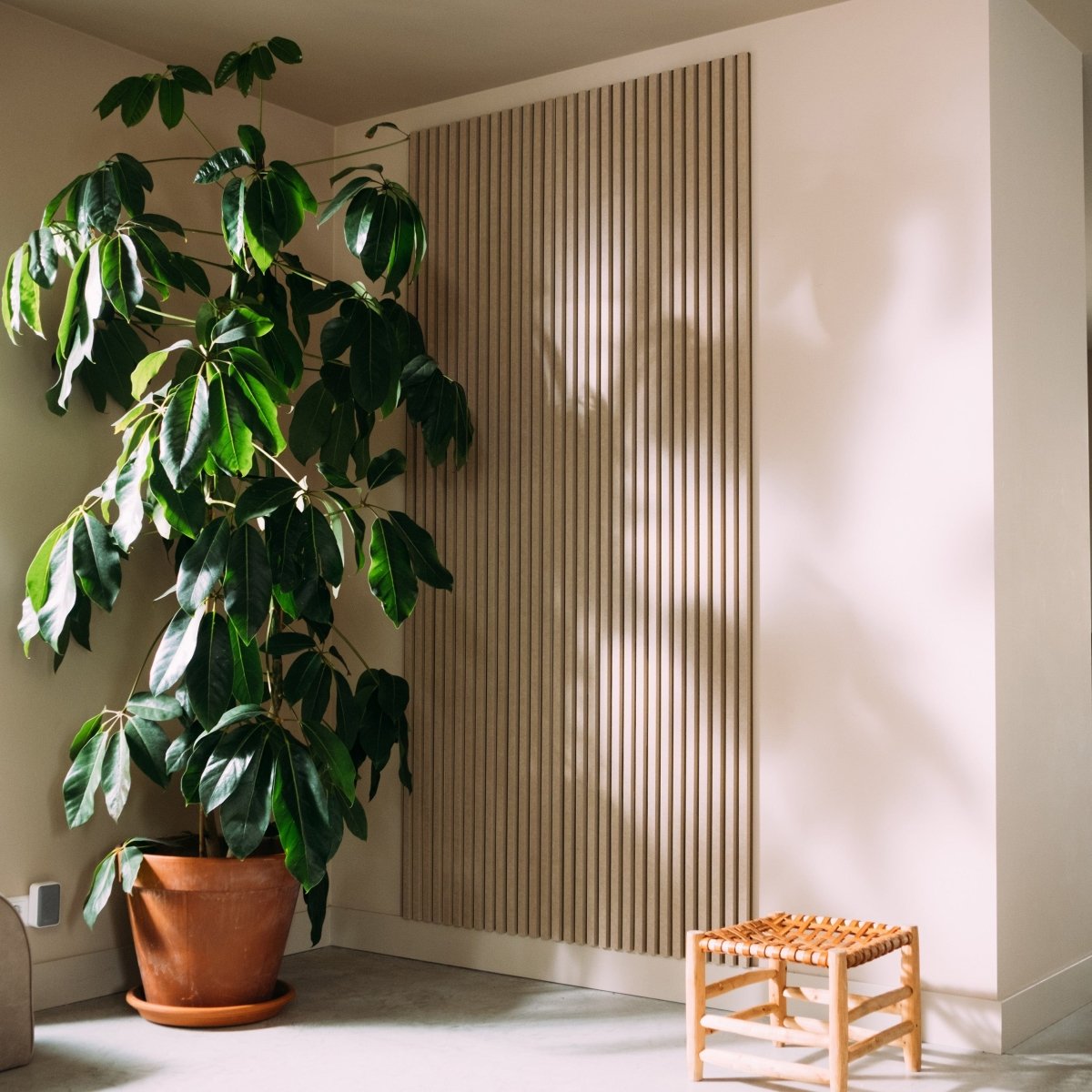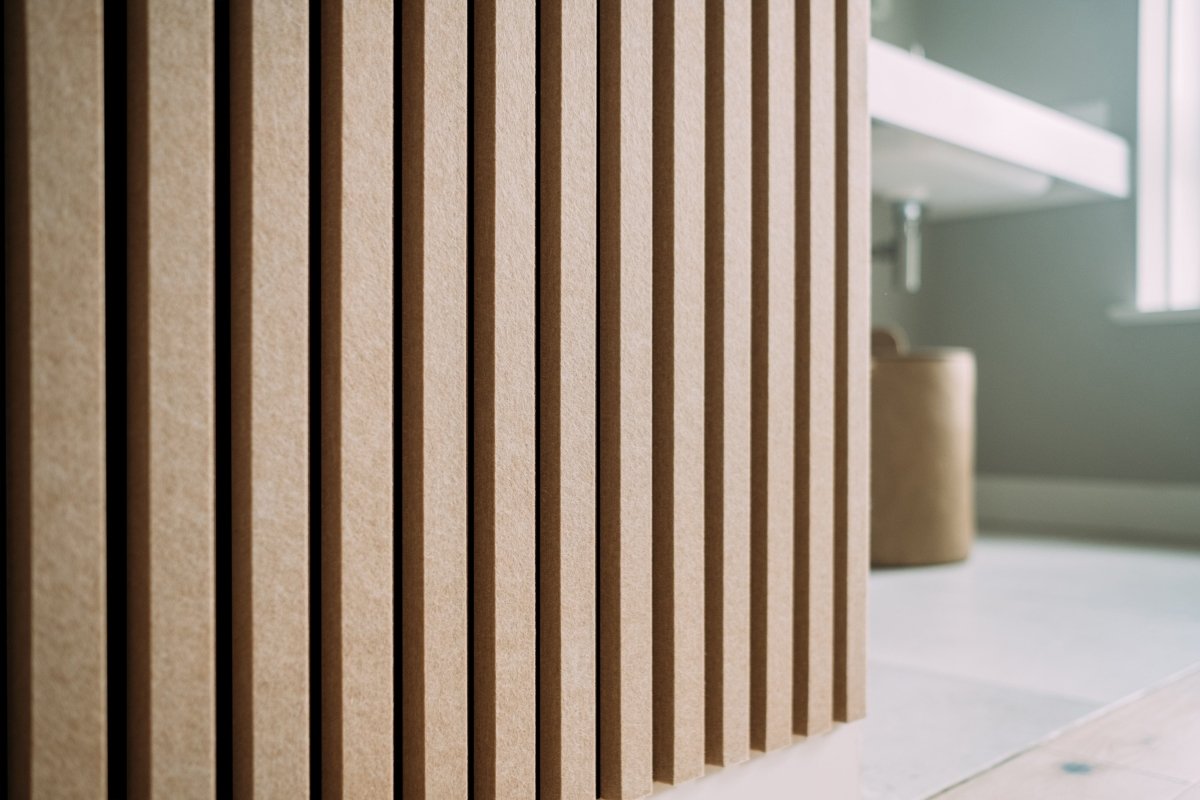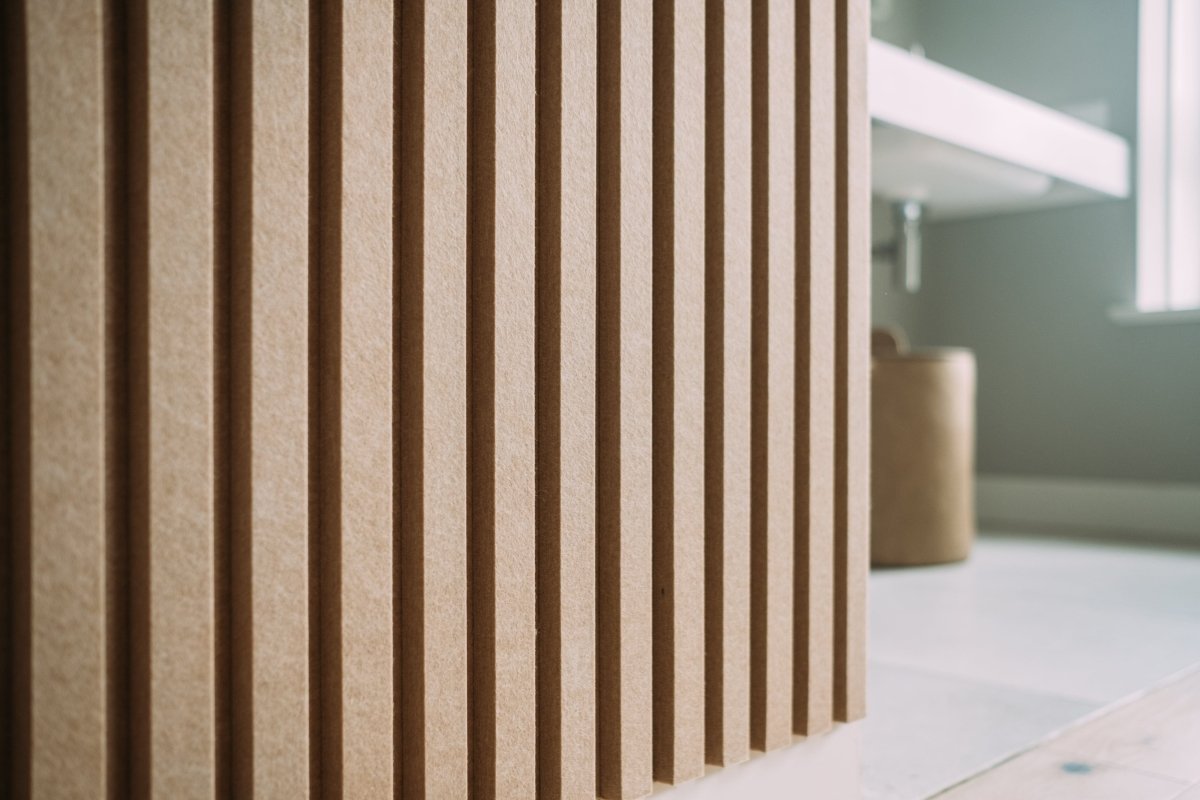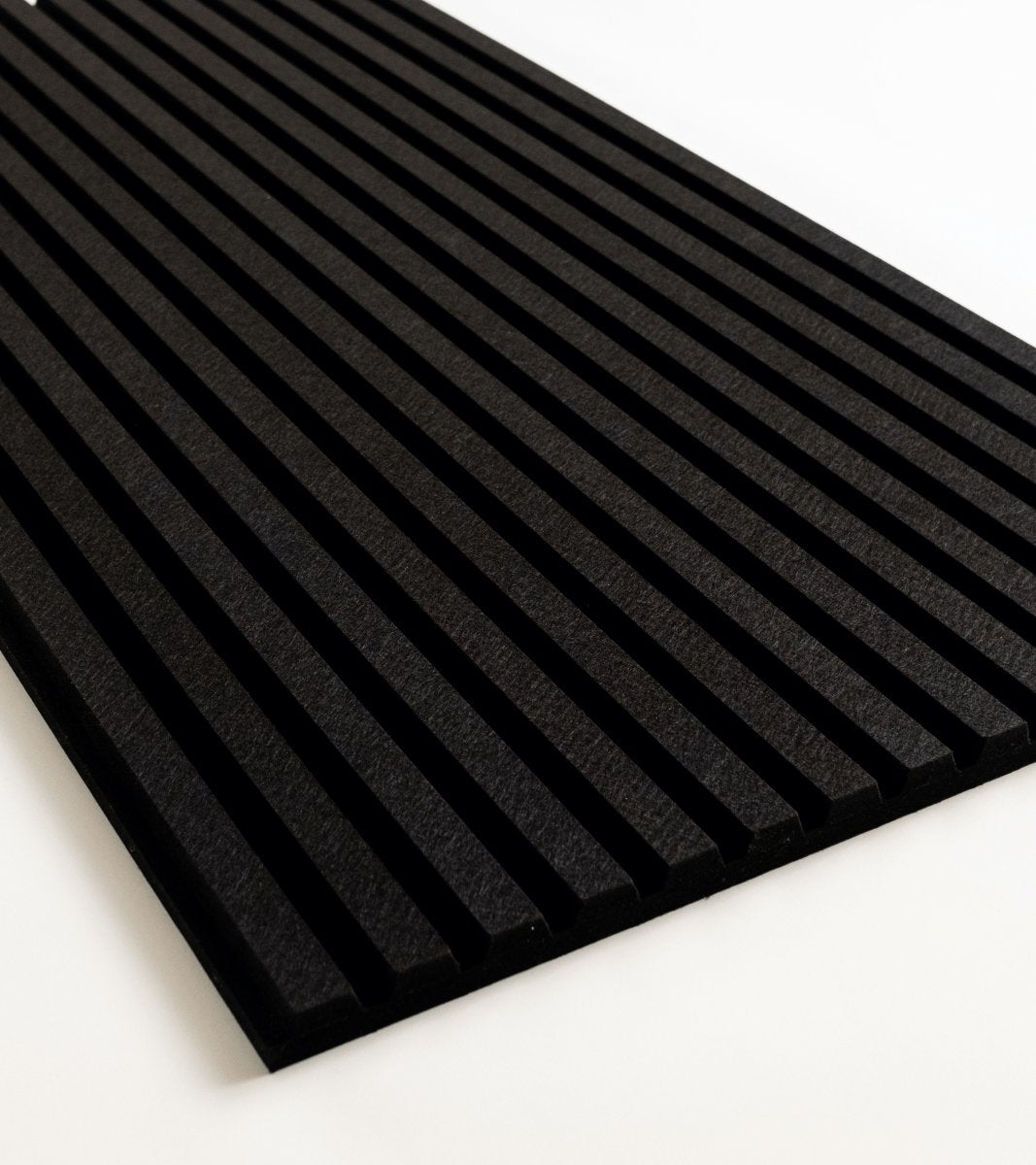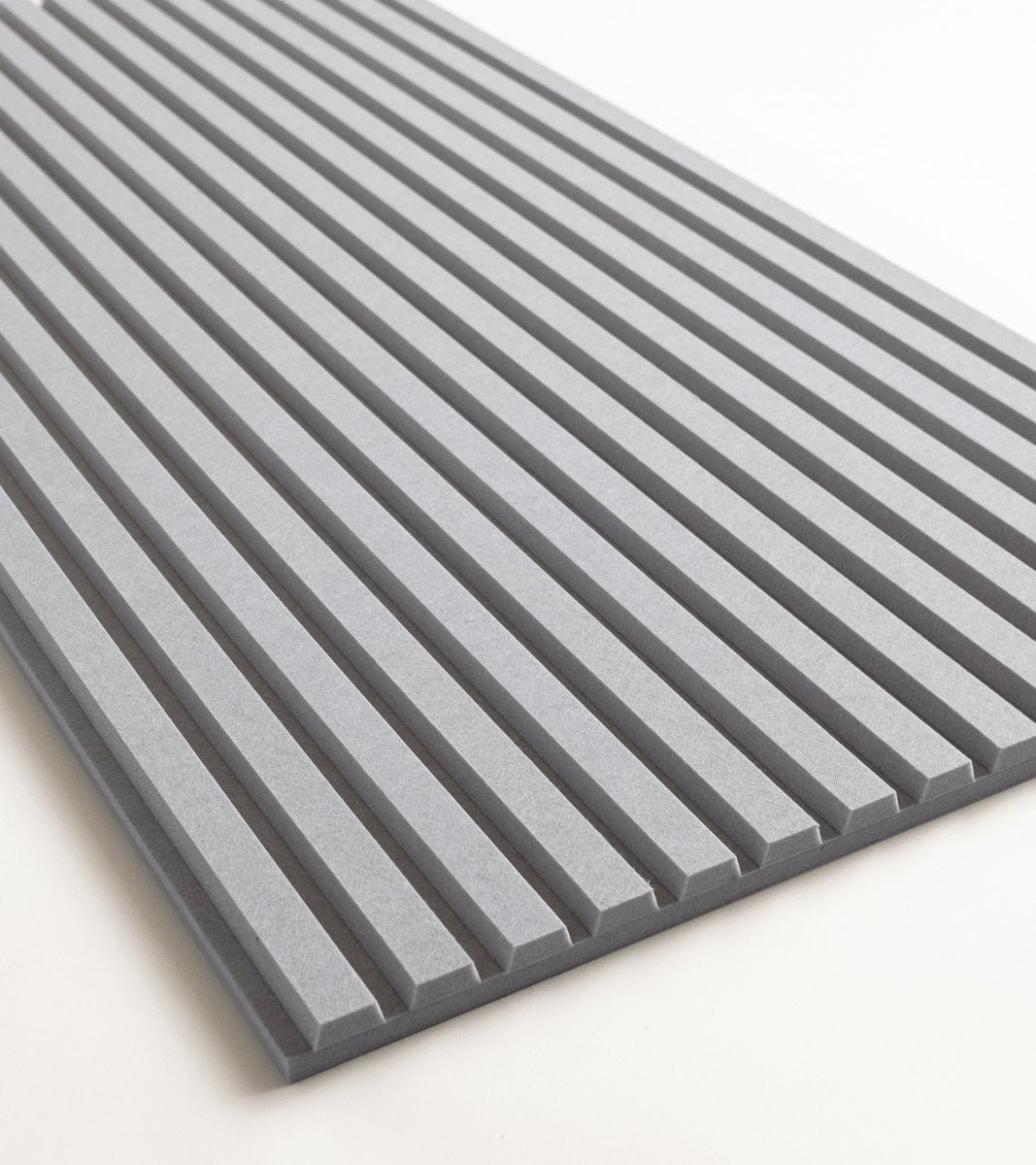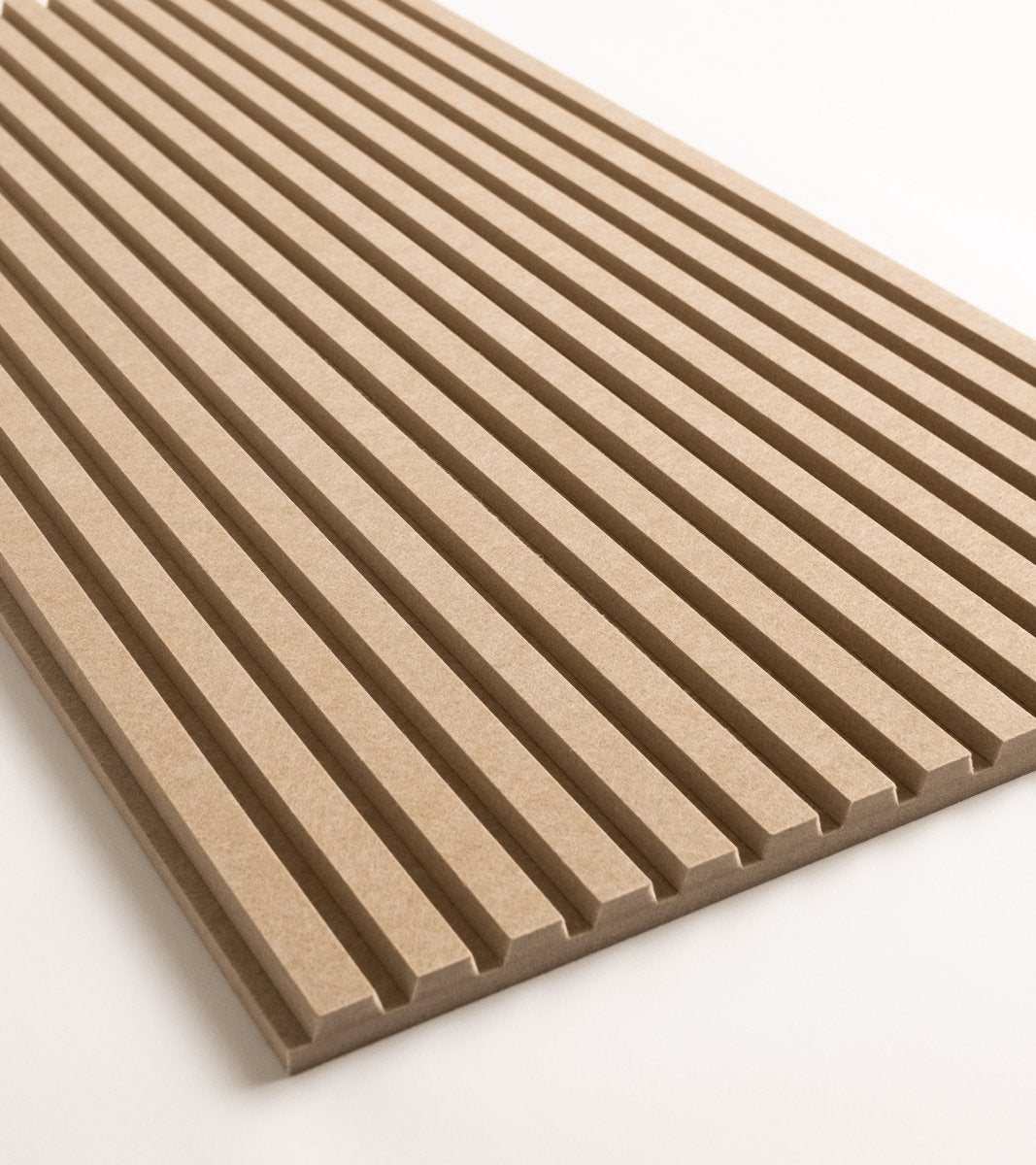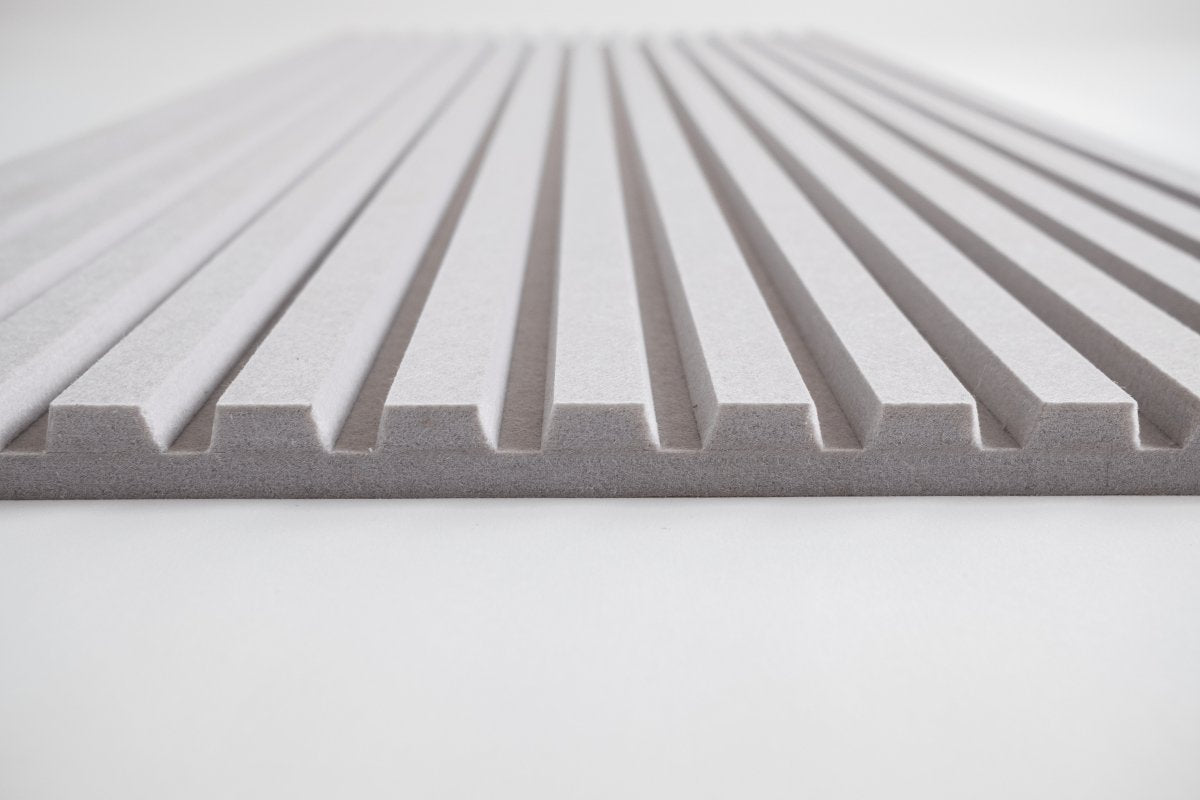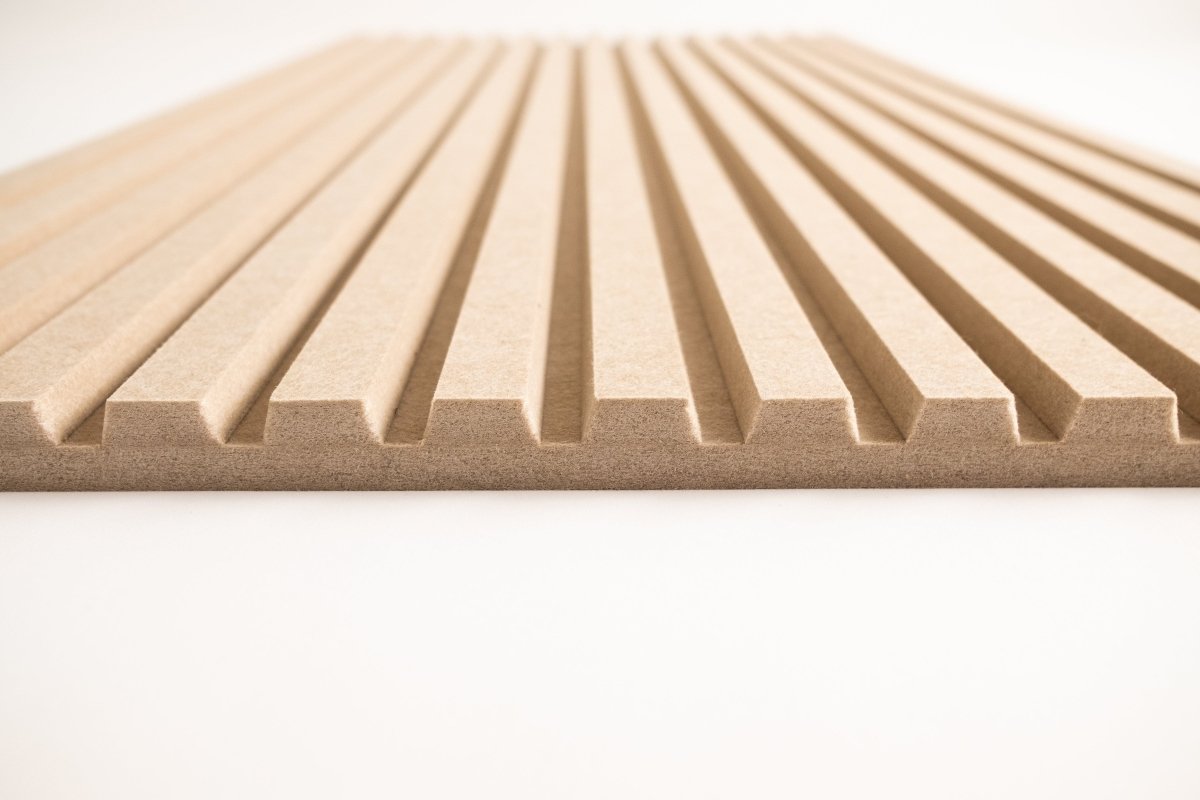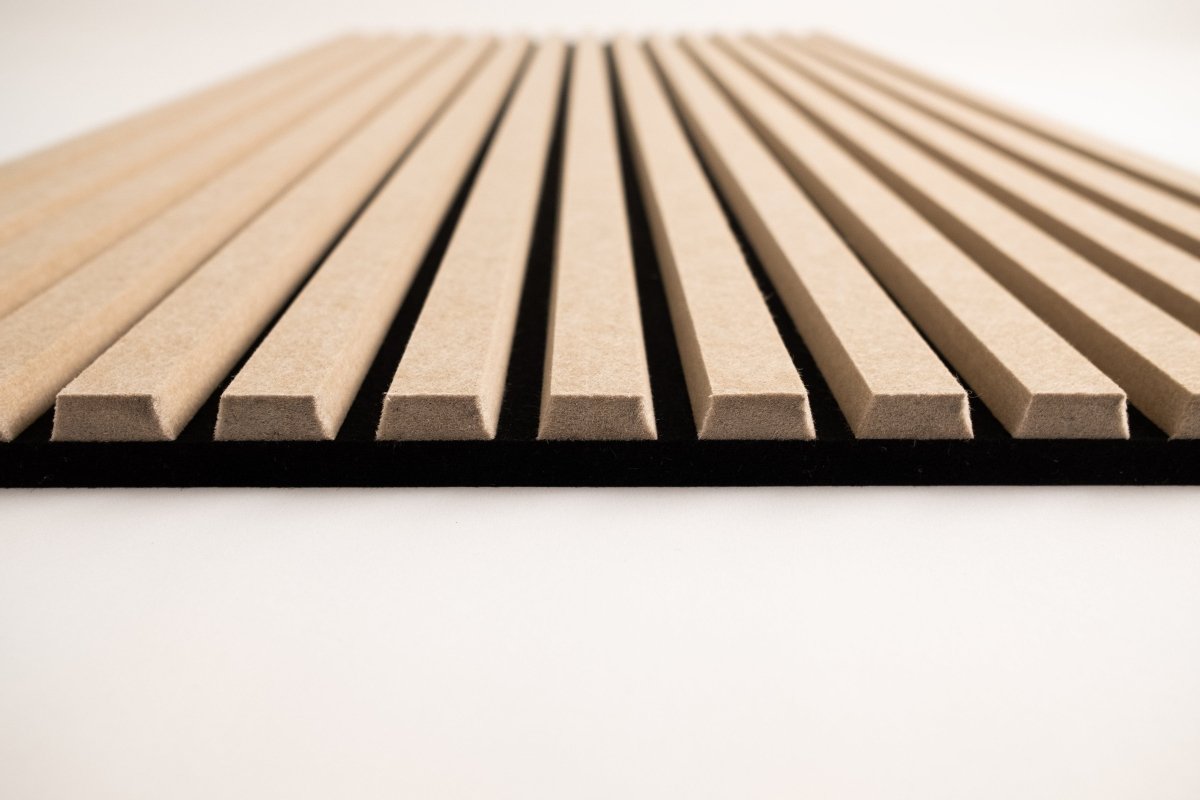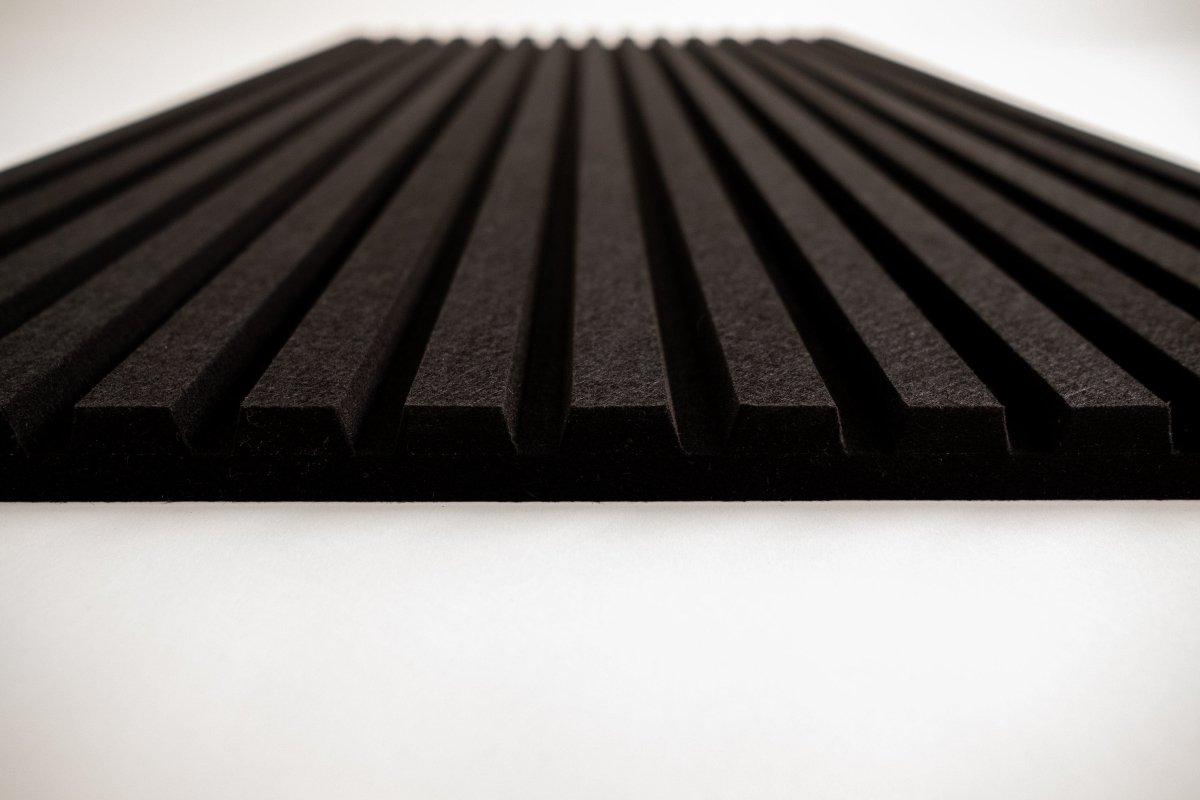 Acoustic panels that work wonders
Our acoustic panels have a great capacity to absorb sound.
Our panels work up to 4 times better than wooden slat panels.
They are completely made from high density acoustic felt, that's why they absorb even more sound.
Due to their high effectiveness, addin a few panels to your interior can make a big difference.
We thought about all the details
We believe in keeping complex things, like acoustics, as simple as possible.
That's why all of our products are easy to install. You can easily mount the panels with screws in a matter of minutes. Or apply them directly to the wall using an adhesive kit.
So let's get started!
Class A sound absorption acoustic panels
Our acoustic panels have a great capacity to absorb sound. They're most effective at speech (mid-) and high range frequencies, which are usually the problem. Our acoustic panels are more almost 4x as effective at doing so as wooden slat panels, since they consist solely out of acoustic felt. There's no need for additional foam/rockwool behind the panels.
Order samples
Don't take our word for it..try them out yourself.
Samples are the best way to get a good impression. This way you can see, feel and try out different designs at home. So that you know for sure what the right choice is, to make the most of your home.
Acoustic panels - samples
Regular price
Sale price
$3.00 USD
Unit price
per
Sale
Sold out
View full details
FAQ
Why are your acoustic panels 4x more effective?

Our acoustic panels are completely made from high density acoustic felt. This is why they are almost 4x as effective as wooden slat panels.

Most acoustic panels consist of only a thin layer of felt with laminated wooden slats on top. Although the wooden slats might look good, they acutally reduce the acoustic performace. As sounds bounces off them, back into the room.
My wall is higher than 2.4m, how can I solve this?

It's not a problem when your walls are higher than 2.40 m – the panels look beautifull even if they don't cover the total area from baseboard to the ceiling.

Alternatvely, the panels can easily be mounted on top of each other, to achieve any length you want. They can be cut with a plunge saw.

We don't provide custom sizing, our panels only come in a standard dimension of 2.4x 0.6 m.
How can I calculate how many panels I need?

To calculate the amount of panels you need, follow the next steps:

Step 1: measure height and width of the wall

Step 2: divide the width of the wall (in m) by 0,6 (width of one panel in meters). Always round up to whole numbers.

If you want help calculating how many panels you need for your project, you can always email or call us.
I hear noise from neighbours/adjacent rooms, will your panels solve this?

Acoustic panels can unfortunately not stop sound transfering from one room to another. The main purpose of panels is to prevent the sound waves from being reflected back into the room by absorbing reverberation.
How do I install the acoustic panels?
How about fire hazard? What classification are your panels?

Our acoustic panels have the following fire class: B - s1, d0. Which means:
B: product is classified as almost non-flammable.
S1: product has low smoke development.
D0: product does not show any droplet formation in case of fire.